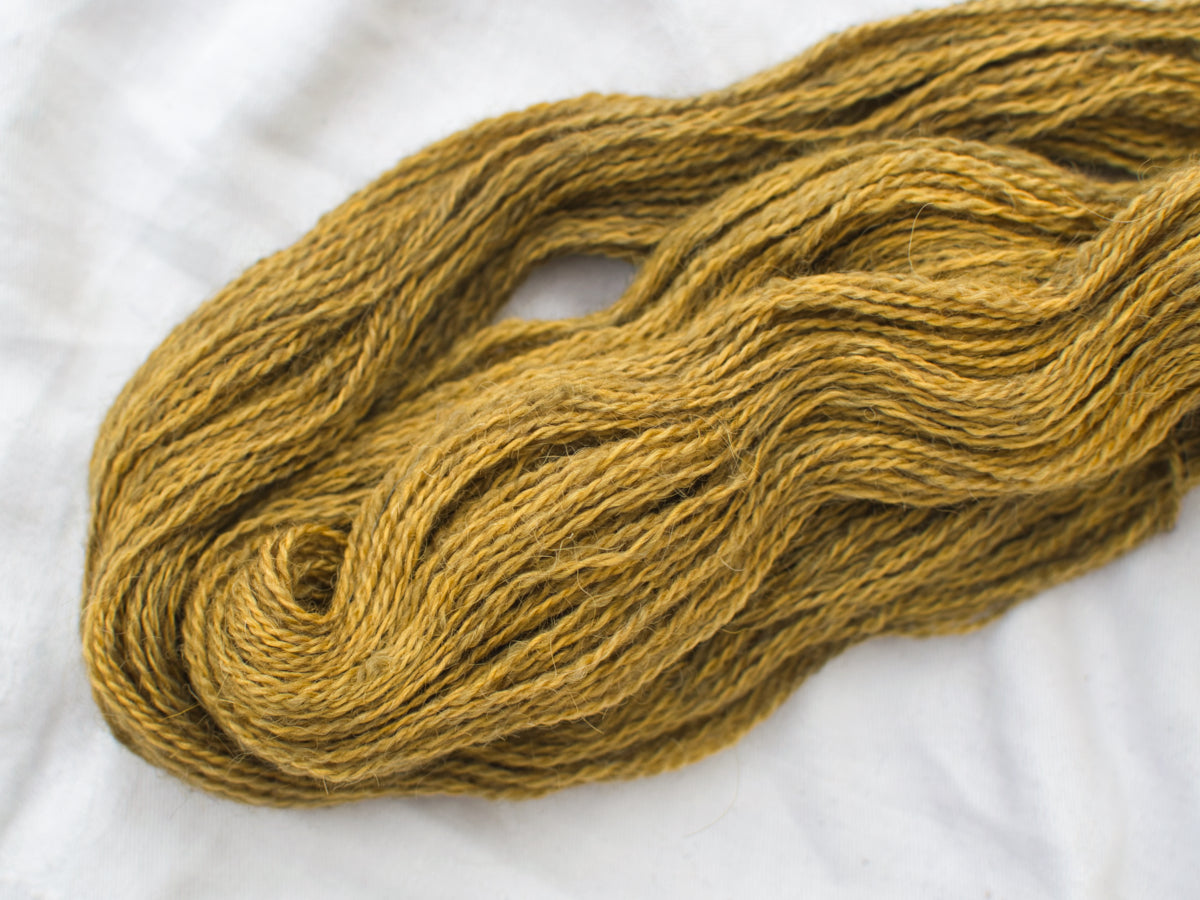 Caia Baby Alpaca – Cassiopeia
Fine and soft with a delightful little halo, Caia is a yarn with gorgeous drape and gloss. The pure baby alpaca fibre is sourced from a single flock in Somerset, just south of Bristol, and is spun in the UK. It's then hand-dyed in deep, rich colours with shades that flow into each other. 
Cassiopeia was a beautiful queen, who was also vain and boastful. The colour is muted, dark mustard–yellow, like tarnished gold.
The yarn is a very light 4-ply / fingering weight, worsted-spun with low twist for softness and drape. It's utterly perfect for warm, soft shawls and elegant, flowing garments where little structure is needed. 
100% pure British baby alpaca
50 g (1.75 oz) / 230 m (250 yd) per skein
2.5–3.25 mm needles / US size 1–3
Hand-wash only, and lay finished items flat to dry.