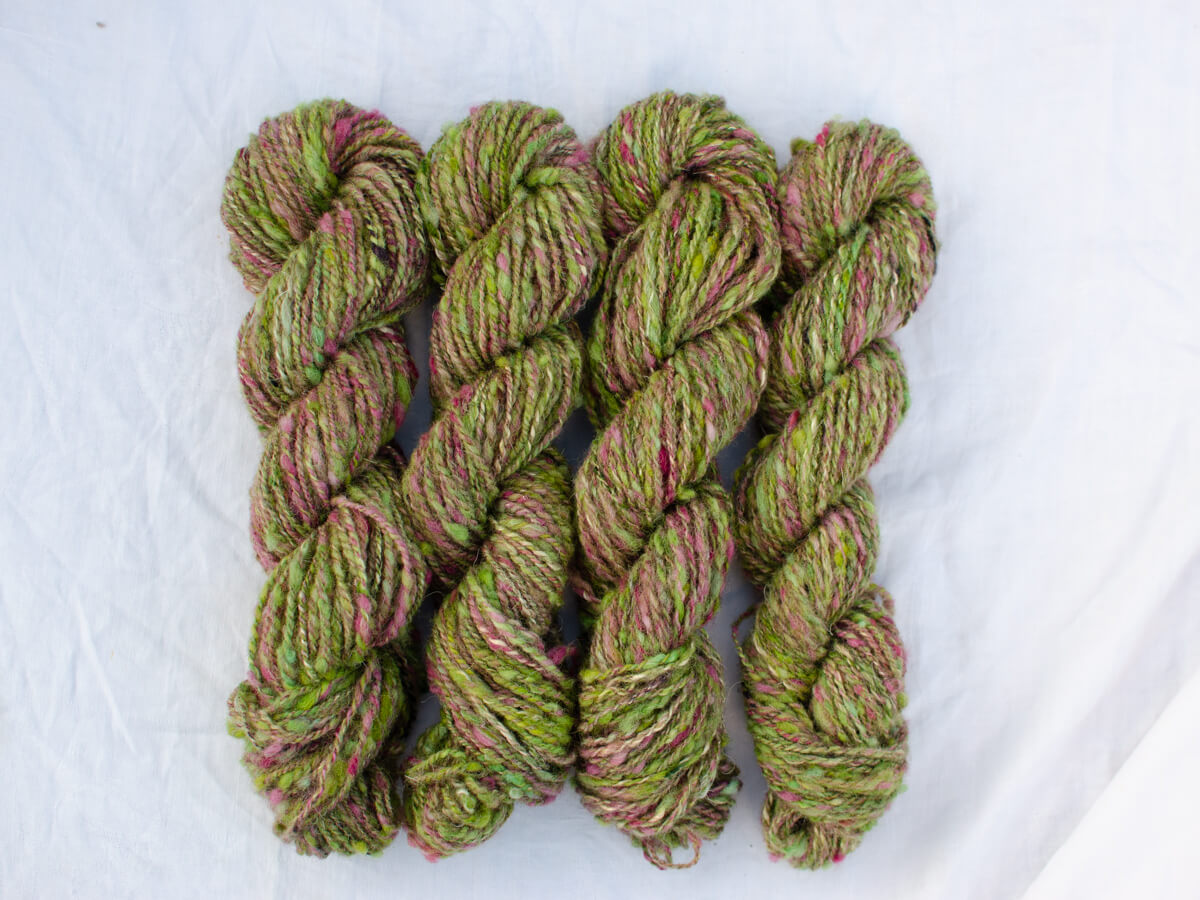 Devon Hedgerow – hand-spun yarn
For a bit of birthday fun, I've spun up this limited edition yarn inspired by the hedgerows in Devon at this time of year – lush ferns and goosegrass provide a fresh green background for pops of magenta-pink campions and foxgloves.

This is a highly textured yarn, with lots of slubs and nepps. The fibre is mostly Kent Romney wool, with some Shetland, streaks of soy fibre for a bit of lustre, and just the occasional bit of kid mohair.  I hand-dyed all the fibres before carding them into batts, and spinning them into yarn on my vintage spinning wheels. 
These fibres make for a very matte, rustic handle, and there is a lot of springy bounce to the yarn. It could be knitted or crocheted into warm accessories, such as mittens or a hat, or could be used as weft in a beautiful, textural weaving project. 
Each skein is approx. 45 grams and 54 metres for an overall chunky yarn – owing to the hand-processed nature of this yarn, each skein will vary slightly in colour, texture and weight.