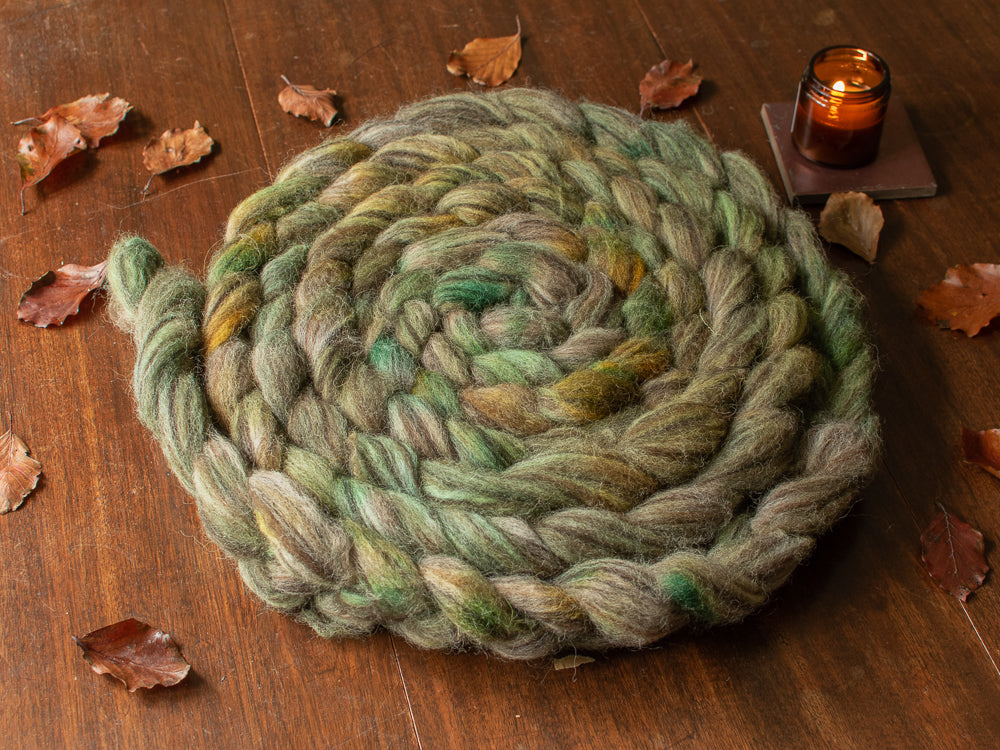 Keep to the path, where the sunlight touches the grass – hand-dyed wool tops
Hand-dyed green and golden-yellow wool tops for spinning, inspired by the dappled light between the trees in autumn. This colourway allows a lot of the natural colour of the wool to show.
This spinning fibre is the Skua blend from Wingham Wool Work – a blend of naturally coloured British Breeds that I designed to combine the qualities I most love in wool for spinning. The breeds are Dorset Horn, Teeswater, Manx Loaghtan, Jacobs and Cheviot. 
Sold in 100g increments; quantities of more than 100g will be sent in one continuous length.